Plan a Field Trip
Plan a Field Trip
Experience MathAlive! at Emerald Coast Science Center, serving Eglin AFB and Fort Walton Beach, Florida.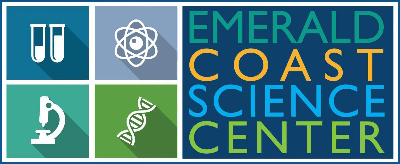 Open August 5, 2017 – Sept. 10, 2017
Presented Nationally and Underwritten Locally by

MathAlive!
MathAlive!®, the one-of-a-kind interactive math and science exhibit, presented nationally by Raytheon Company, is traveling to military family communities and venues that serve them in 2017 and 2018, including Emerald Coast Science Center near Eglin AFB and Hurlburt Field in Fort Walton Beach.
In MathAlive!, you'll ride a snowboard in a 3D experience, capture your 360-degree image in a unique interactive, jump into a fractal dance party, and even design a custom skateboard for "pop" – the quick, snapping motion that allows a board to do the best tricks. Test your engineering and city-planning skills and take on different engineering roles as you design a more sustainable infrastructure for a city. The exhibit is accompanied by mentor videos throughout – vignettes about the powerful careers fueled by math.
Book a Field Trip!
The Emerald Coast Science Center provides exceptional interdisciplinary learning opportunities for students all along the Emerald Coast in K-5th grade. Our exhibits and science programs are directly linked to the Florida Sunshine State Standards (SSS) for Science. Be sure to book an educational program during your field trip to the Emerald Coast.
Scheduling and Pricing
Don't get left out! Book your field trip early as the schedule books up quickly after state testing in March. Group bookings can be made, but only for 15 or more students.'
For costs and details, visit the Emerald Coast Science Center website at www.ECScience.org, or call 850-664-1261.
Please have your preferred date, two alternate dates and the type of program you would like to book on hand. We will mail you a confirmation of your booking.
Emerald Coast Science Center
31 SW Memorial Parkway, Fort Walton Beach
850-664-1261
www.ECScience.org