Plan a Field Trip
PLAN A FIELD TRIP TO MATHALIVE!
Experience MathAlive! at U.S. Space & Rocket Center in Huntsville, Alabama
U.S. SPACE & ROCKET CENTER
May 26, 2018 – Sept. 3, 2018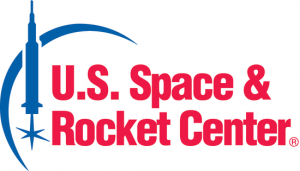 The national exhibition is made possible by Raytheon and is developed in collaboration with:
• National Council of Teachers of Mathematics
• NASA
• National Association of Professional Engineers
• MATHCOUNTS
• Society of Women Engineers
• MathMovesU
Ultimate Field Trip
Your classroom curriculum comes alive when your students enjoy the Ultimate Field Trip at the U.S. Space and Rocket Center! The Rocket Center houses more than 1,500 artifacts from America's space program, including an authentic Saturn V moon rocket and Pathfinder, the world's only full-scale space shuttle stack. Bring your students for a unique and inspiring day full of interactive simulators and exhibits and a hands-on, STEAM (science technology engineering arts mathematics) curriculum-based science lab!
Included in your Ultimate Field Trip:
Entrance to U.S. Space and Rocket Center
A visit to MathAlive! (and other Featured Exhibitions)
A tour guide
Shuttle Park
Rocket Park
"Science on Orbit" exhibit (International Space Station Permanent Exhibit)
Lunch

The group may only pick one choice as a whole.
Choice of hamburger, chicken sandwich or cheese pizza (vegetarian/ gluten free options available)
Includes Chips, Cookies, and drink

IMAX® or National Geographic Theater Experience
Live Space Presentation
Hands-on STEAM (science technology engineering arts mathematics) Lab with Instructor
For list of nationally recognized standards for our STEAM Labs click here
Pricing: $27 per person
Bus Drivers receive complimentary general admission.
Parents and chaperones must be included in group numbers to guarantee enough space for lunch and the movie.
Request a Date
Groups of 15 or more can participate in an Ultimate Field Trip. A 1:20 ratio of chaperones to students is required for student groups, and groups receive one complimentary chaperone admission for every 20 paid students. Adults must accompany students at all times. Please plan for three to six hours to complete all activities and fully explore the U.S. Space & Rocket Center. Preregistration is required.
Call 1-800-637-7223
or (256) 837-3400
to request more information or email museumgroups@spacecamp.com
CLICK HERE TO VISIT THE USSRC SITE.
U.S. Space & Rocket Center
1 Tranquility Base
Huntsville, AL 35805
(256) 837-3400
(800) 637-7223