Visitor Info Tampa
Experience MathAlive! at Glazer Children's Museum, located in downtown Tampa, Florida.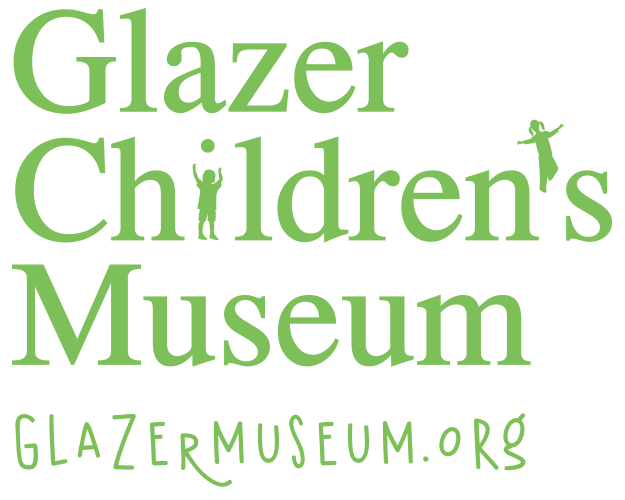 Open May 27, 2017 – July 9, 2017
Presented Nationally by

MathAlive!
MathAlive!®, the one-of-a-kind interactive math and science exhibit, presented nationally by Raytheon Company, is traveling to military family communities and venues that serve them in 2017 and 2018, including Tampa and Glazer Children's Museum.
Perfect for tweens, this exhibit brings S.T.E.M. (Science Technology Engineering and Math) to life as kids experience real math at work in sports, robotics, music, dancing, gaming, and more. MathAlive!, a 5,000 square foot immersive exhibit and the largest ever at Glazer Children's Museum, is designed to inspire, spark the imagination and reveal the endless possibilities through math.
In MathAlive!, you'll ride a snowboard in a 3D experience, design (and play) your own video game, capture your 360-degree image in a unique interactive, jump into a fractal dance party, and even design a custom skateboard for "pop" – the quick, snapping motion that allows a board to do the best tricks. Test your engineering and city-planning skills on a large-scale eco bridge and take on different engineering roles as you design a more sustainable infrastructure for a city. The exhibit is accompanied by mentor videos throughout – vignettes about the powerful careers fueled by math.
Plan Your Visit
Special Hours: MathAlive! will remain open every day until 8pm!
Normal Hours
Open 7 days a Week
Monday-Friday 10am-5pm
Saturday 10am-6pm
Sunday 1pm-6pm
CONTACT GLAZER CHILDREN'S MUSEUM
813-443-3861
info@glazermusem.org
Visit glazermuseum.org, or call 813-443-3861.
GENERAL ADMISSION
MathAlive! is included with Museum admission. Visit glazermuseum.org, or call 813-443 3861 for general museum admission pricing.
Active duty military families will receive free admission to Glazer Children's Museum from May 27-July 9, courtesy of Raytheon.
LOCATION
Conveniently located in the heart of Downtown Tampa, minutes from the Tampa International Airport, Port of Tampa, and the Ybor City Historic District. GCM is Pirate Water Taxi stop #12 and accessible by the HART Transit Line.
Glazer Children's Museum address is 110 W Gasparilla Plaza Tampa, FL 33602.
PARKING
Covered Parking is available in the adjacent Poe Parking Garage on the corner of Ashley Drive and Cass Street. Standard parking is $1.20 an hour. Special Event parking, regulated by the City of Tampa, may differ in some instances.
ACCESSIBILITY
All themed areas and most exhibits in the Glazer Children's Museum are wheelchair accessible. A limited number of wheelchairs are available upon request at Visitor Services in the lobby. The Glazer Children's Museum is CARD certified as Autism Friendly.
AMENITIES
The Museum has limited stroller parking near many exhibits, a nursing area in Design + Build, a Subway, and a Play2Go Toystore accessible to all guests.
Military Tour
MathAlive! is on a national military tour and is stopping in Tampa, home to MacDill Air Force Base. The exhibit will be at GCM for two military holidays: from Memorial Day weekend through the week of July 4th and we will be celebrating our men and women in uniform throughout its run. Thanks to Raytheon, active duty military families will receive free admission to MathAlive!, May 27-July 9. (Visit the museum website for general admission prices.)
About The Glazer Children's Museum
Named one of the top five Children's Museums in America, Glazer Children's Museum is an innovative educational and culture resource for the Tampa region. Opened in Downtown Tampa in 2010, the Museum sits among skyscrapers as well as green space, and is a central part of the cultural corridor featuring other museums, libraries and a performing arts center. The mission of Glazer Children's Museum is to create learning environments where children play, discover and connect to the world around them in order to develop as lifelong learners and leaders. The hands-on, minds-on Museum attracts more than 210,000 visitors annually with a 53,000 sq. ft. building full of themed galleries and 170 interactive exhibits for children aged birth to ten. A combination of permanent and traveling exhibits, comprehensive year-round educational programs, and dynamic special events provide children, parents, caregivers, and teachers a rich, cutting edge, ever-changing environment for playful learning. Glazer Children's Museum, a 501c3 non-profit, also offers over 5,000 sq. ft. of event space, 2,500 sq. ft. of classroom space and a 1,000 sq. ft. roof top terrace overlooking the picturesque Downtown Riverwalk, along the Hillsborough River.