Collaborators & Contributors
MathAlive! is presented by Raytheon.
The exhibition is produced by Evergreen Exhibitions, in collaboration with:
---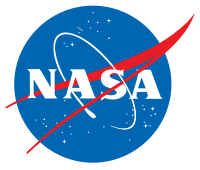 NASA's Education Office helps teachers to prepare the students who will be the engineers, scientists, astronauts and other NASA workers of the future. They will be the adventurers that will continue the exploration of the solar system and universe in the years to come. NASA offers training to help teachers learn new ways to teach science, technology, engineering and mathematics. The agency also involves students in NASA missions to help them get excited about learning.
For information about NASA and agency programs, visit www.nasa.gov.
---

The National Council of Teachers of Mathematics is a public voice of mathematics education, supporting teachers to ensure equitable mathematics learning of the highest quality for all students through vision, leadership, professional development, and research. With more than 100,000 members and 230 Affiliates, NCTM is the world's largest organization dedicated to improving mathematics education in prekindergarten through grade 12. The Council's Principles and Standards for School Mathematics includes guidelines for excellence in mathematics education and issues a call for all students to engage in more challenging mathematics. Its Curriculum Focal Points for Prekindergarten through Grade 8 Mathematics identifies the most important mathematical topics for each grade level. Focus in High School Mathematics: Reasoning and Sense Making advocates practical changes to the high school mathematics curriculum to refocus learning on reasoning and sense making. NCTM is dedicated to ongoing dialogue and constructive discussion with all stakeholders about what is best for our nation's student. www.nctm.org
---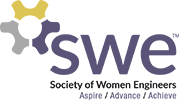 The Society of Women Engineers (SWE), founded in 1950, is a not-for-profit educational and service organization. SWE is the driving force that establishes engineering as a highly desirable career aspiration for women. SWE empowers women to succeed and advance in those aspirations and receive the recognition and credit for their life-changing contributions and achievements as engineers and leaders. For more information about the Society please visit www.swe.org.
---

MATHCOUNTS is a non-profit national math enrichment, club and competition program that promotes middle school mathematics achievement in every U.S. state and territory, and is one of the most successful education partnerships involving volunteers, educators, industry sponsors and students in America. MATHCOUNTS offers teachers, students and parents free materials to aid them in math enrichment and to help them prepare for a high-tech future that will require mathematics-related skills to achieve success. Materials and information are available at www.mathcounts.org.
---

The National Society of Professional Engineers is the national society of licensed professional engineers from all disciplines that promotes the ethical and competent practice of engineering, advocates licensure, and enhances the image and well-being of its members. Founded in 1934, NSPE serves more than 40,000 members and the public through 53 state and territorial societies and just over 400 chapters. For more information, please visit www.nspe.org.
---
ABOUT THE ORGANIZERS
About Evergreen Exhibitions
Evergreen Exhibitions is a world leader in providing high quality, state-of-the-art exhibitions in collaboration with more than 200 leading museums and research institutions in the United States and internationally. www.evergreenexhibitions.com
About Raytheon
Raytheon Technologies Corporation is an aerospace and defense company that provides advanced systems and services for commercial, military and government customers worldwide. With four industry-leading businesses ― Collins Aerospace Systems, Pratt & Whitney, Raytheon Intelligence & Space and Raytheon Missiles & Defense ― the company delivers solutions that push the boundaries in avionics, cybersecurity, directed energy, electric propulsion, hypersonics, and quantum physics. The company, formed in 2020 through the combination of Raytheon Company and the United Technologies Corporation aerospace businesses, is headquartered in Waltham, Massachusetts.